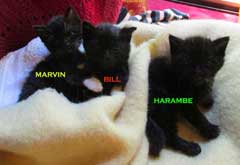 MARVIN - BILL & HARAMBE
ADOPTED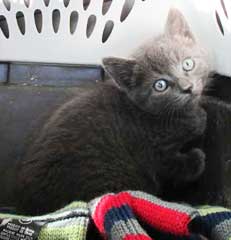 SOPHIE
ADOPTED
6 WEEKS OLD.
4 WEEKS OLD - These little angels were rescued from the middle of the Jordan River's wilderness. They were starving and missing their mother. We are still trying to catch her.
3 months old- This little girl survived 10 days lone in the middle of the woods. The day we got her three siblings she ran away and we could only catch her five days ago. Their dad looks like a Himalayan that is living as a stray. He may have been abandoned by someone who came visit our trails and beaches. We are trying to rescue him.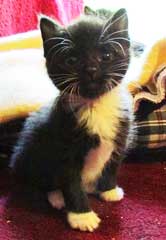 MARVIN
ADOPTED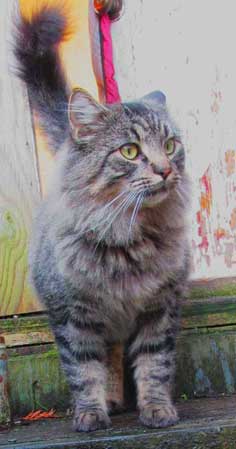 HUGO
ADOPTED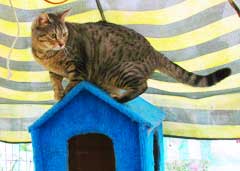 TUTTI FRUTTY
ADOPTED
4 WEEKS OLD - This cute little angel is a very adorable cuddling boy. He was rescued with his brothers in Jordan River's wilderness.
This handsome boy was another victim of humankind. The poor little angel spent the entire fall outside until one of our friends told us about him and we could rescue him.
1 YEAR OLD- This pretty girl was born in our shelter. Her owner had to move to a no-peT-friendly house and surrendered her to us. She is very cuddling, alert and has always lived indoors.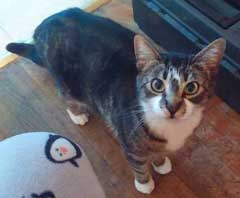 SHAKIRA
ADOPTED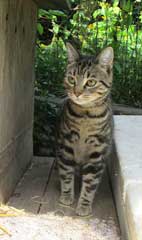 GIGI HADID
ADOPTED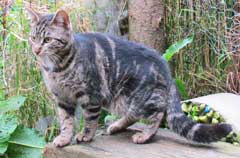 KATRINA KAIF
ADOPTED
11 MONTHS OLD - This cute girl is Beyonce's sister. They were rescued by a mother with two children. Unfortunately, their new landlord does not accept them to have them.
1 ONE YEAR OLD - This sweet little angel grew up in the arms of a 3 year old girl. Unfortunately, her mom is waiting for her third child and could not take care of Gigi as she wished and asked us to find her a new home.
11 MONTHS OLD - This pretty girl is the tiny one of both sisters. We will upload a better picture soon to show you her great markings amd beauty.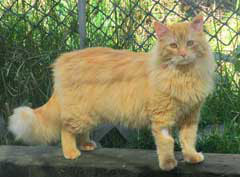 KING ARTHUR
ADOPTED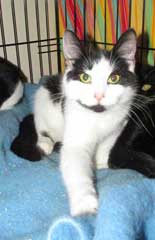 VALENCIA
ADOPTED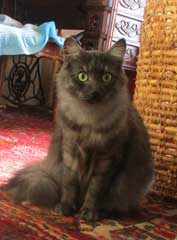 MICHAEL BUBLE
ADOPTED
2 YEARS OLD - This sweet and gorgeous maincoon was begging for food at one of our friends' house. After a month of not been able to find his owner he was surrendered to us. He was matted, dirty and exhausted when we got him.
9 months old- Born in the French Beach forest. She is a little shy and melts in our arms.
2 years old - Adorable. It used to be a wild kitten

. Now, he just wants to be hold in our arms. In the morning he gives us little bites in our legs to let us know he wants to be up.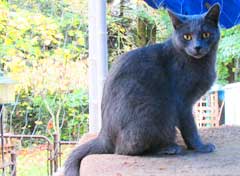 SMOKIE
ADOPTED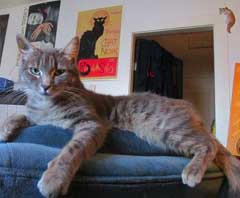 JULIETTE
ADOPTED
2 YEARS OLD - She was dumped on a mountain as a kitten with her sister and had a couple of miscarriages for being to young. We rescued her and all her family, Keith, Miley and Mickie and spayed and neutered them all. Betty's personality is the typical RUSSIAN BLUE, alert, playful and loyal. She is entertaining and always present beside us.
2 years old -A family found her pregnant, starving, ill, alone, and carrying her last kittens with her at Gordon's Beach. She is a very petite girl with pneumonia (upper respiratory) when we rescued her. Unfortunately, it was too late to save her baby. Juliette was able to fight back the infection, she gained weight and got adopted by a couple who already has another cat.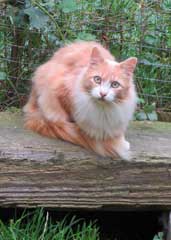 TOMMY
R.I.P.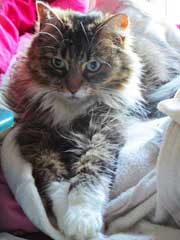 MATILDA
ADOPTED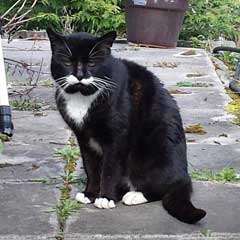 CHEF
ADOPTED
10 years old - Abandoned in a mobile park. When we first rescued him he cried for days and days. Although he used to belong perhaps as a kitten he was around eleven eyars old when we rescued him. During all those years he lived under trailers freezing and starving. After we saved him he spent his last two years loved by one of our foster dads and peaceful passed away from natural causes. The poor angel had spent too many years outside.
Rest in Peace our beloved Tommy.
6 YEARS OLD - Owner had allergies - she needs to be the only cat or at least two.

She likes to be the only kitty in the house, but with us she got used to tolerate competition.
6 YEARS OLD - Lived on the streets for 2 years until a compassionate lady rescued him and brought him to us. He is like a dog follows us everywhere. He loves to sit down in our chest and to be pet for hours. An owner all for him would give him some peace of mind. At the beginning he was following us everywhere with fear we would abandon him, now he knows we love him.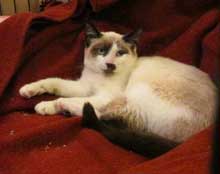 MILEY CYRUS
ADOPTED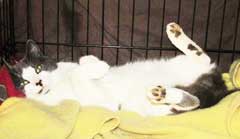 KEITH RICHARDS now called "CAPTAIN"
ADOPTED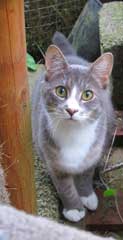 JAVIER BARDEM
ADOPTED
9 months old - She was rescued from a mountain together with her sisters, Mickie and Gilles, and their dad, Keith. She is very love demanding and playful.
3 YEARS OLD - in last step of rehabilitation. He is ready to go to a home where he can have some time and love to help him cross the last step, to be on the ground beside a tall human being. He is a big boy, a gentle giant that ran and hide for very long time.
9 months old - Threw out of the house at 6 weeks old with his mom and 2 sisters. He is a real sweet boy who loves to talk asking for love.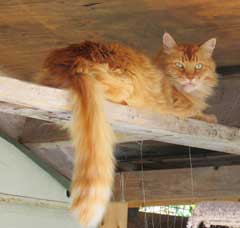 LEONRDO DI CAPRIO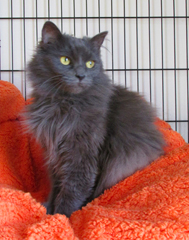 AMY WINEHOUSE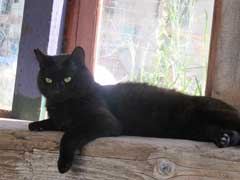 B.B KING
ADOPTED
ADOPTED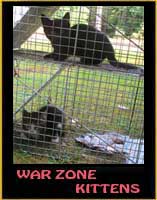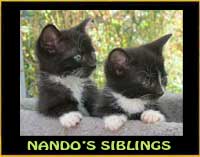 ADOPTED

-
Click
to see their story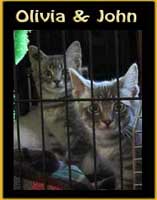 ADOPTED

-

Click to see their story
All ADOPTED Click to see our story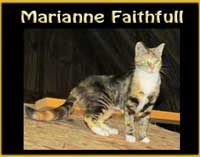 ADOPTED -
Click to see their story
ADOPTED -
Click to see her story
ALL ADOPTED

Click -

to find out about their story and their new forever homes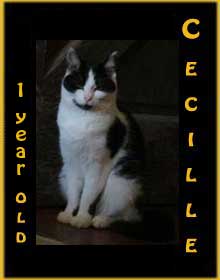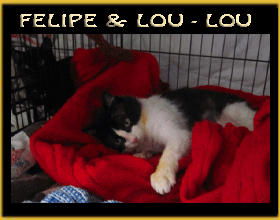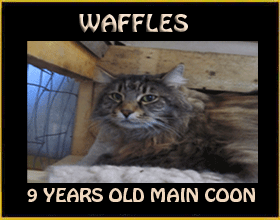 For Adoption
Rehabilitated

and

Adopted
ADOPTED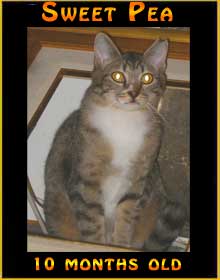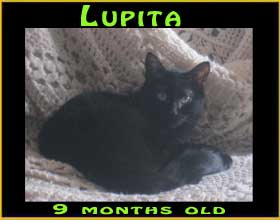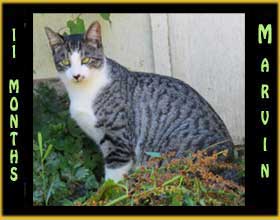 For Adoption - In training
For Adoption - In training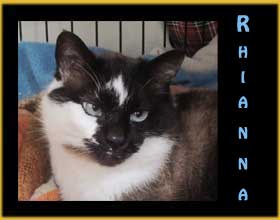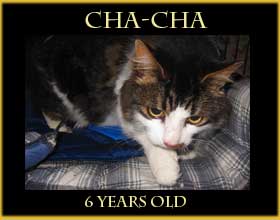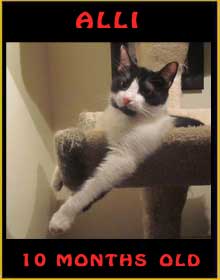 ADOPTED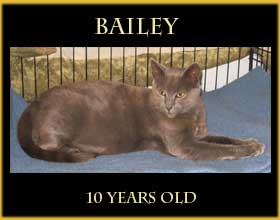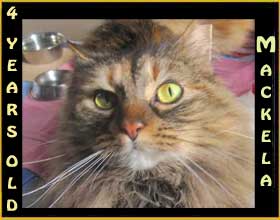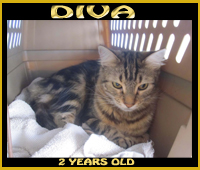 Adopted
Adopted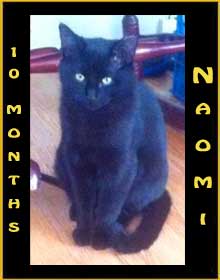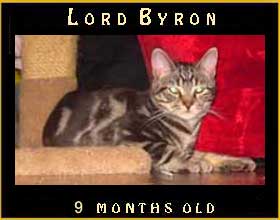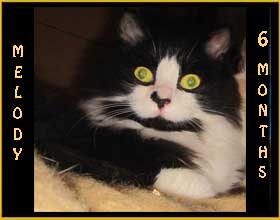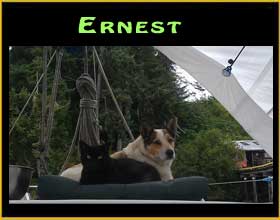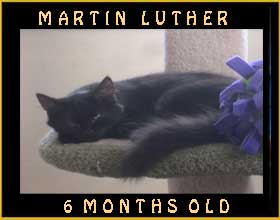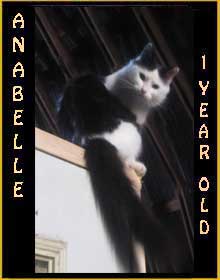 Adopted
Adopted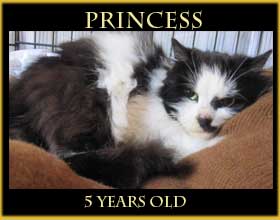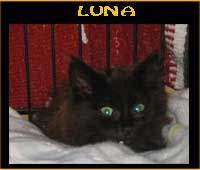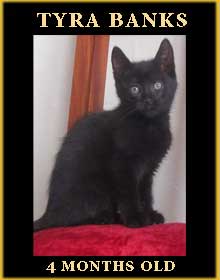 Adopted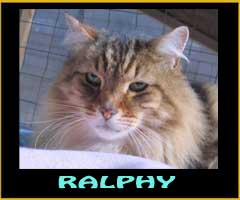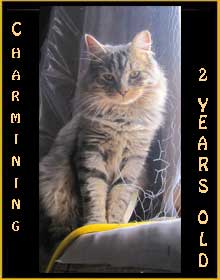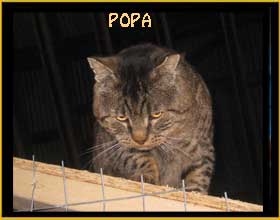 Adopted
Adopted.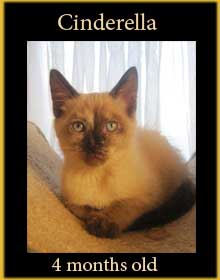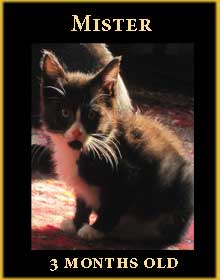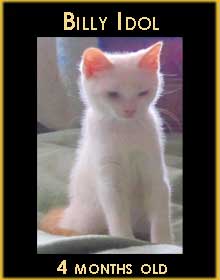 Adopted.
Adopted
Adopted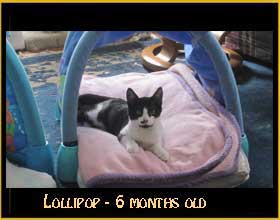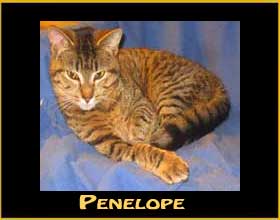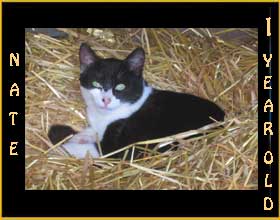 Adopted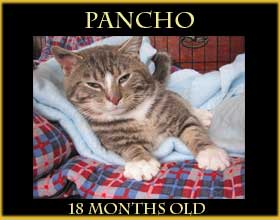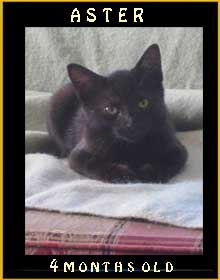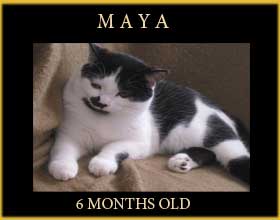 Adopted
Adopted
Adopted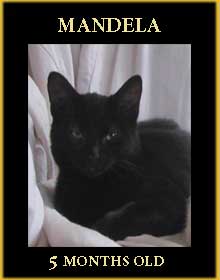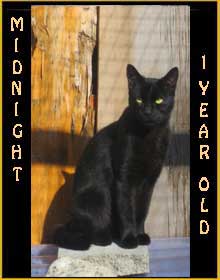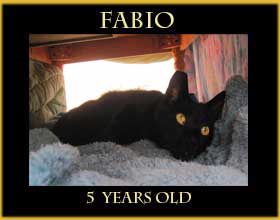 Adopted
Adopted.
Adopted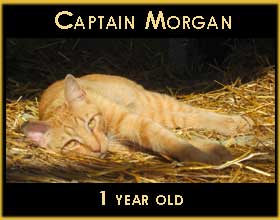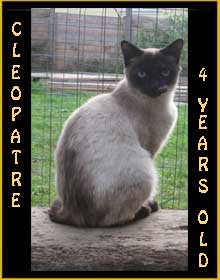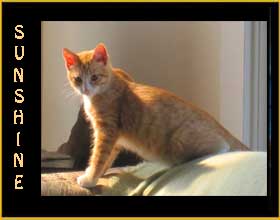 ADOPTED
Adopted.
Adopted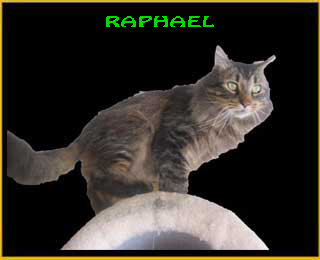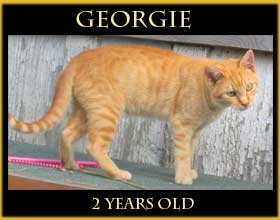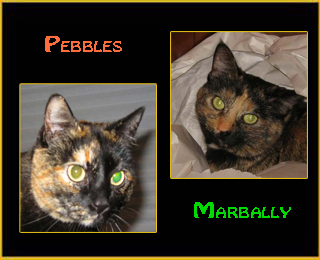 ADOPTED- Bio coming soon.
Adopted after surgery. Bio coming soon.
Adopted. Bios coming soon.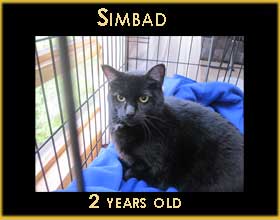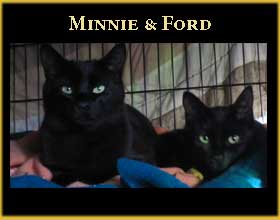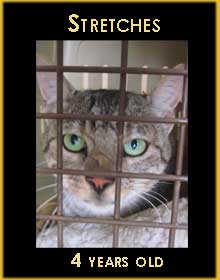 ADOPTED
Adopted.
For Adoption.Bio coming soon.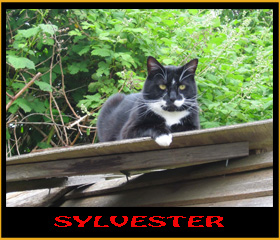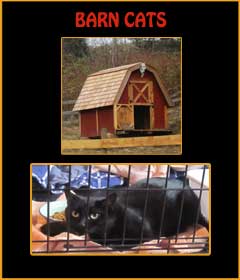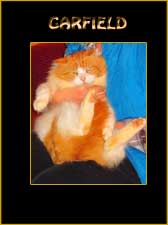 I found my mom and dad!!!.
For as little as a warm shed and food we will protect your house

.
My godmothers found me my forever home! I still cannot believe it.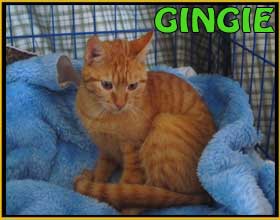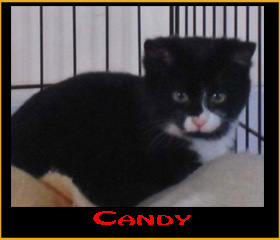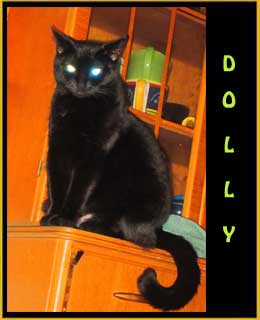 My owner is a boy, yeah!
I have a new mom, yuppie!
My new mom is as sweet as I am.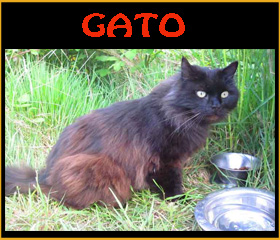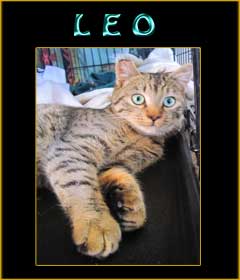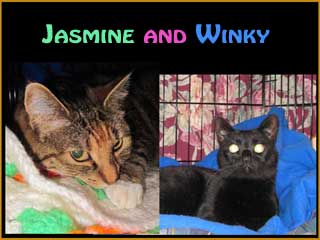 I used to be homeless once
We found them a home together.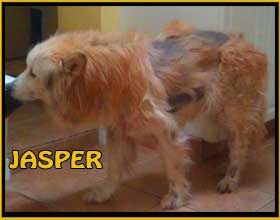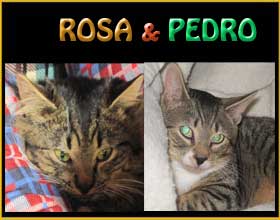 The poor old boy
I was lucky this time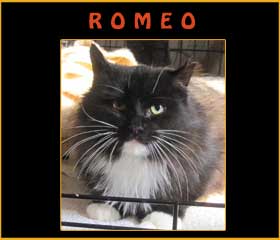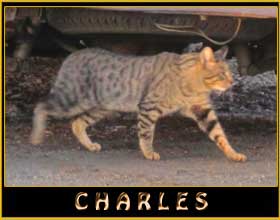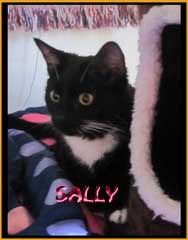 A beautiful surprise
I live on a boat now.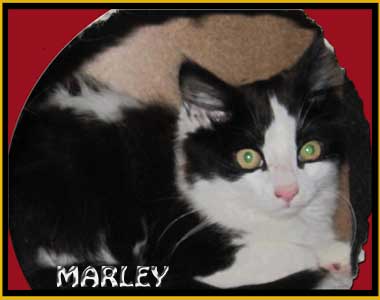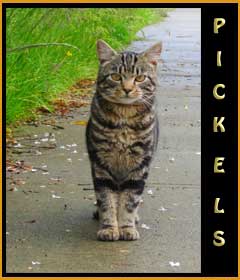 WE ARE WORKING ON THIS FILE
ONE OF THE COLONY # 2 SIBLINGS
WE ARE WORKING ON THIS FILE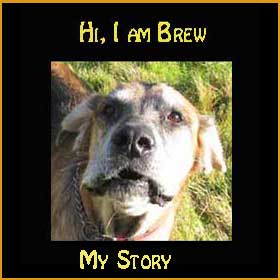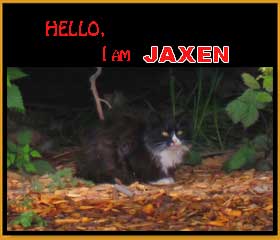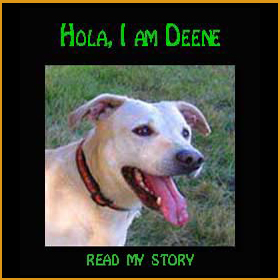 Our first successful story!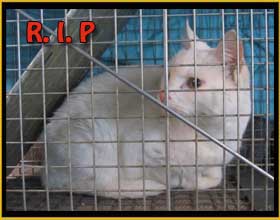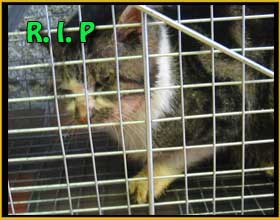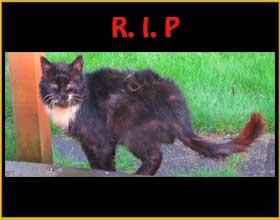 February 20, 2013
December, 2012
February 14, 2013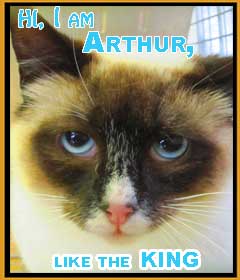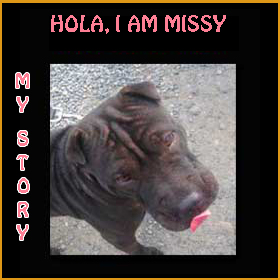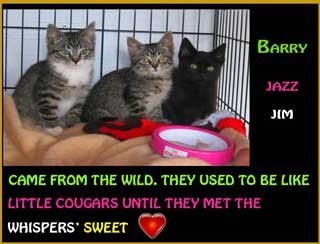 RESCUED AND ADOPTED
CURED AND RETURNED TO HER FAMILY
Kittens from Colony #2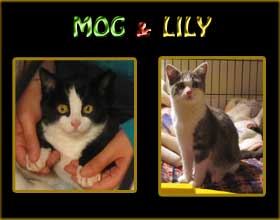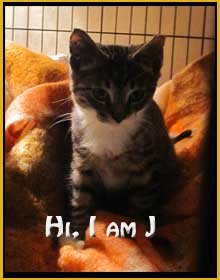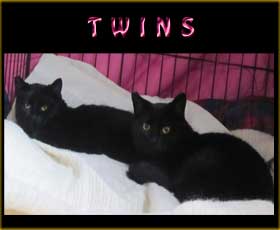 The mountain girls
The sweetest boy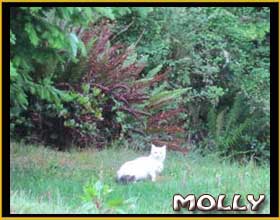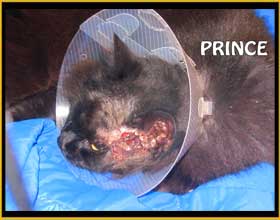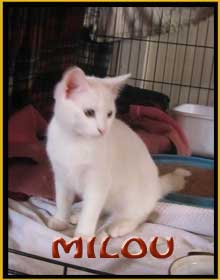 The Good Mom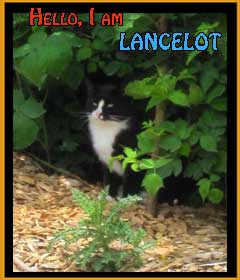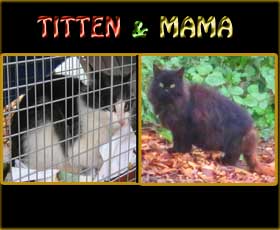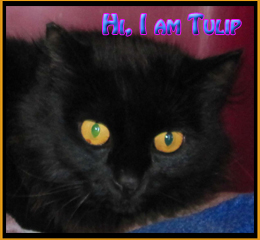 RESCUED AND ADOPTED
ADOPTED BY A WONDERFUL FAMILY