HALLOWEEN DOG DRESSED UP PARTY AT CLOVER POINT, IN DALLAS RD.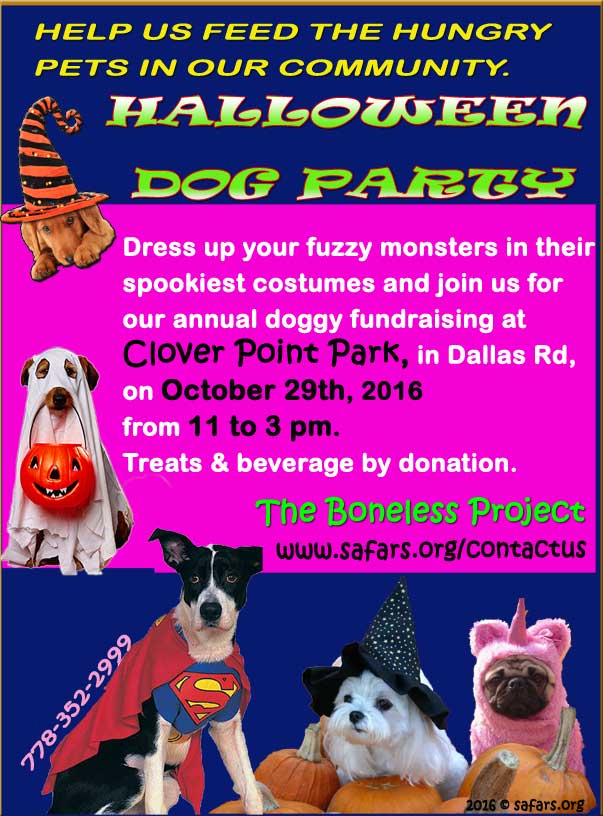 HALLOWEEN DOG DRESSED UP PARTY, IN SOOKE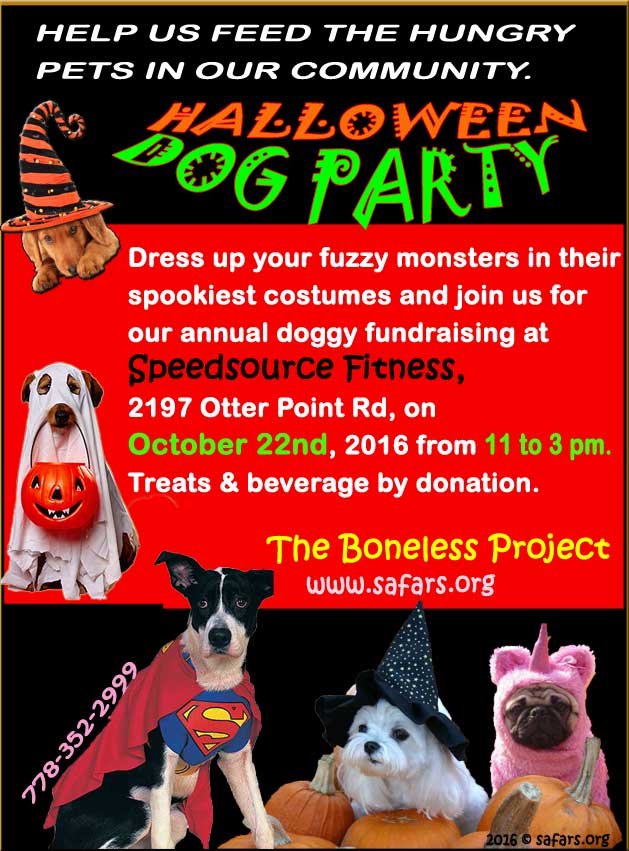 WHIFFIN SPIT OFF-LEASH DOG PARK, COMPROMISING INSTEAD OF BANNING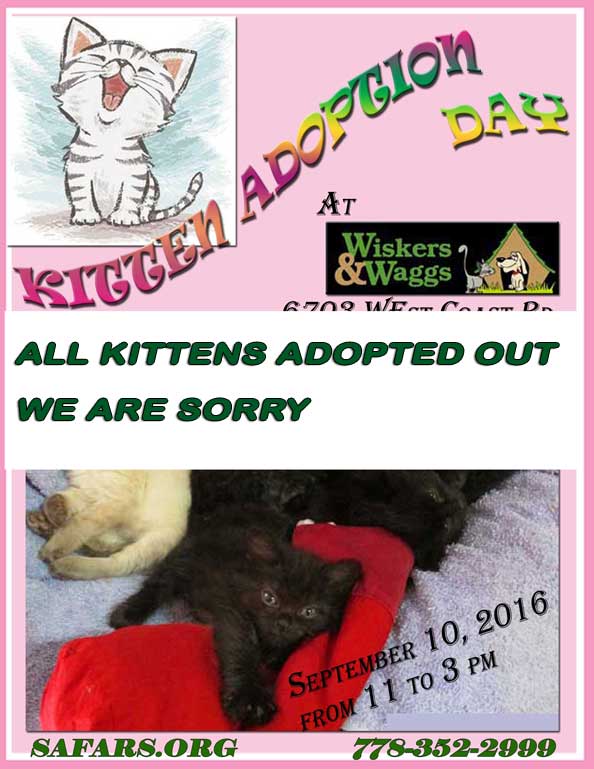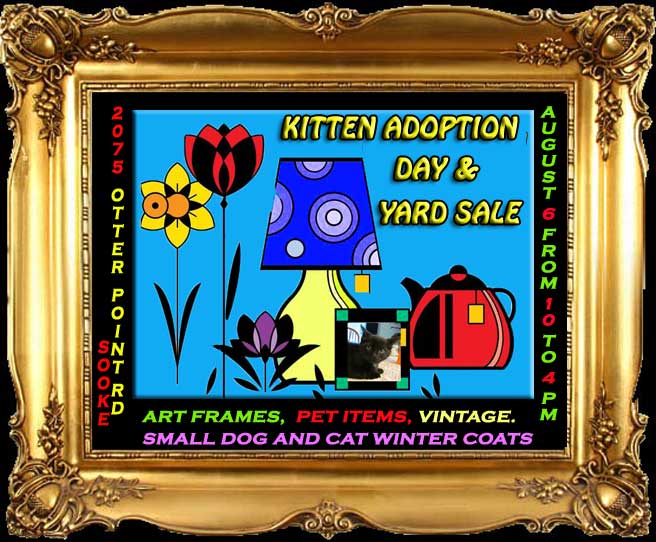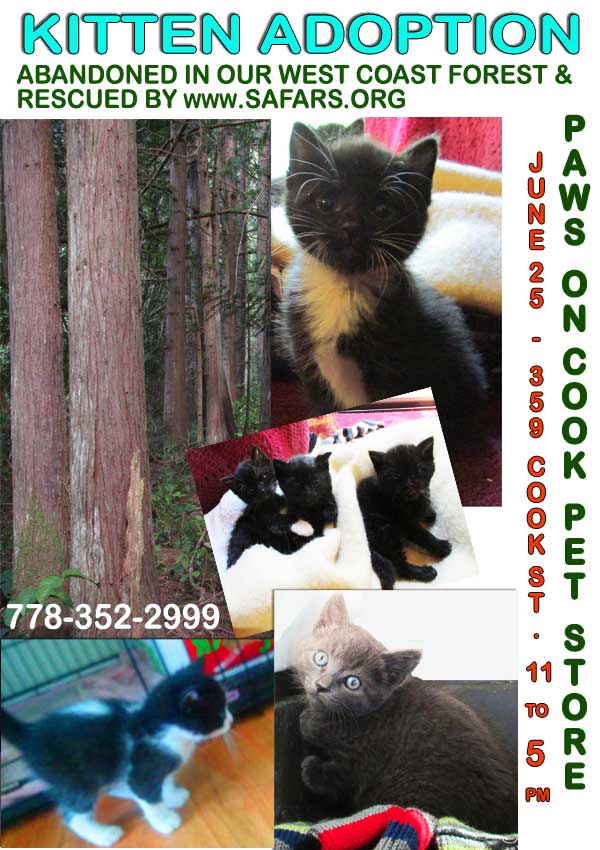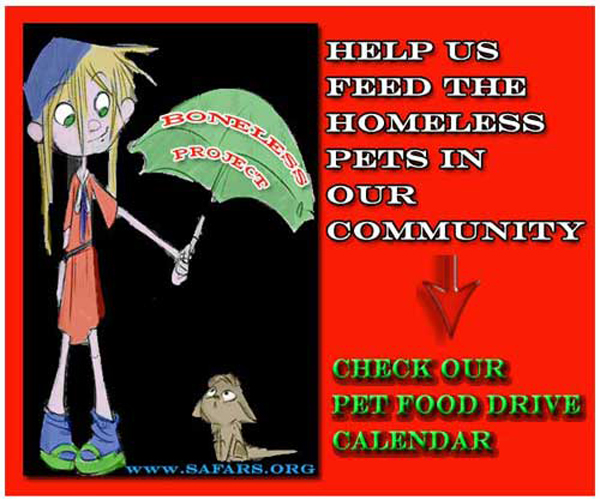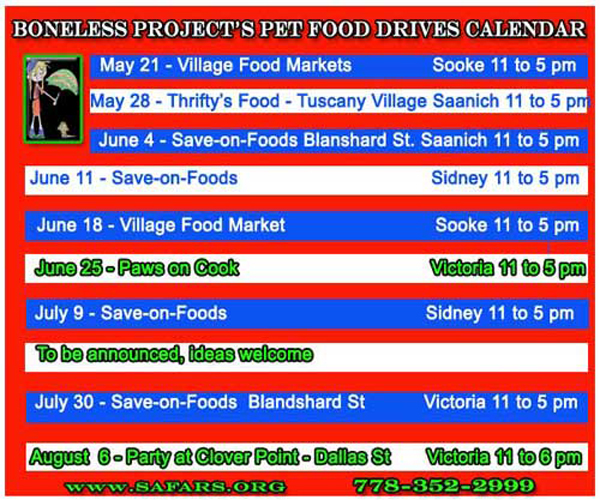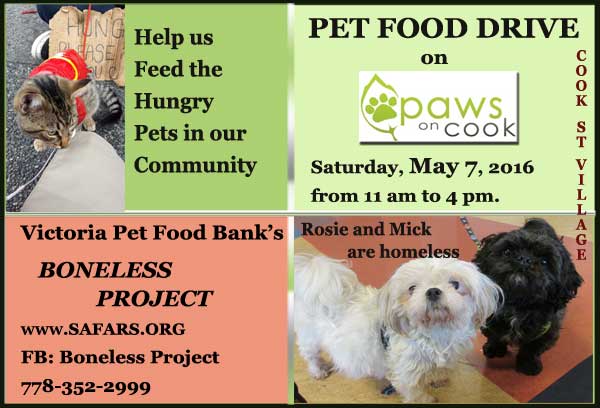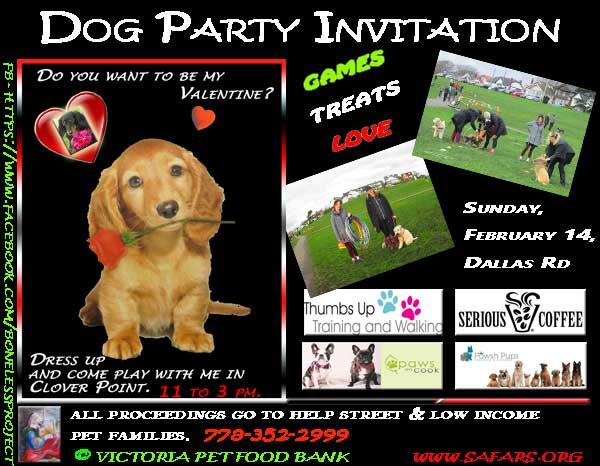 CLICK ON PETITION TO BE DIRECTED TO PAGE AND TO SIGN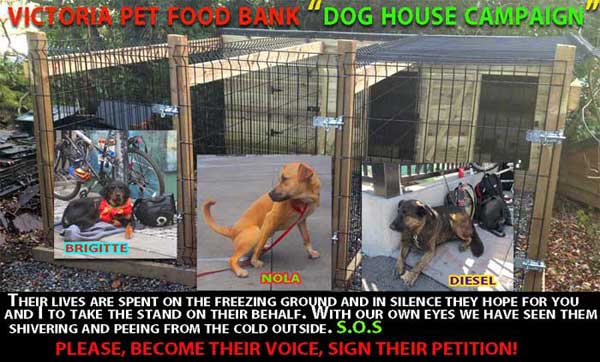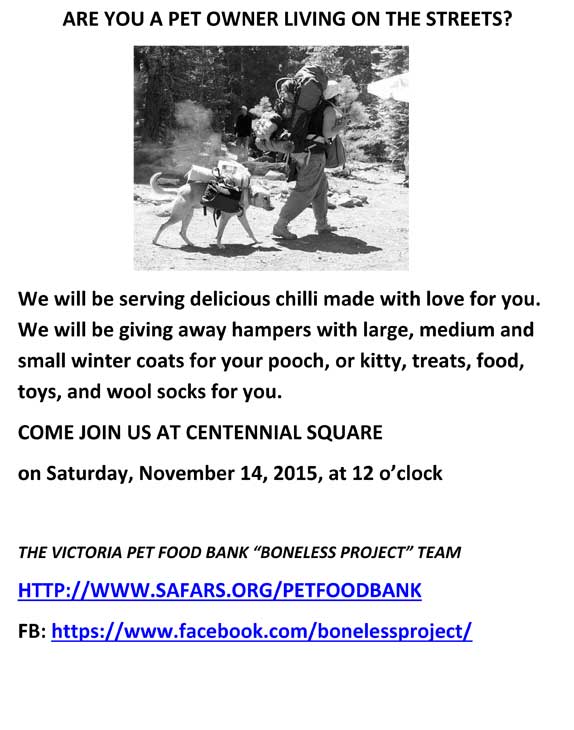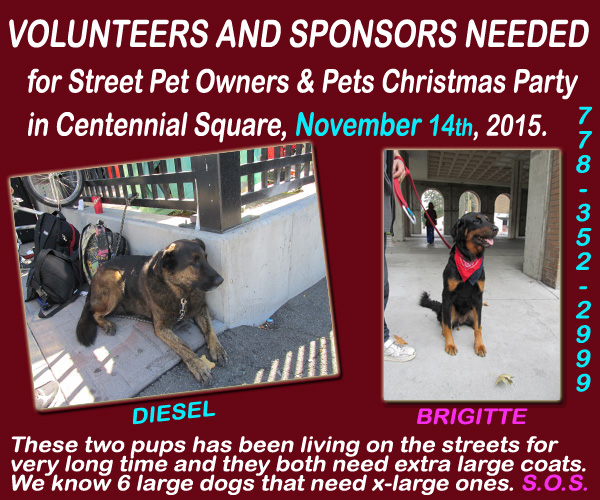 p>
OUR WONDERFUL SPONSORS! We cannot do what we do without their help.
After several weeks of planning this event we are now ready to tell you the secret. From now on our Boneless Project will be organizing one or two Street Pet Owners and Pets Lunch parties every year.

Our Boneless Project was first launched in Victoria three years ago and during all these years we have been tortured by the scene of dogs freezing, or getting wet outside soup kitchens waiting for their owners to finish their meals. Three years ago, we asked permission to bring two of our dog houses to a courtyard outside a very popular eatery, but sadly, our request was always denied.

We hope that this new project will help convince the charity food dispensers and restaurants in general to create an extra room for pet owners who want to eat with their pets.

Therefore, if you love this new idea and want to help us make a difference in the animal world, join us!!! Call us, e-mail us, come visit us at one of our pet food drives. Our first drive will be in Pandora and Broad St on November 19th from 7 am to 2 pm.

We need all kind of help such as: cooking, sponsoring, fundraising, baking, or items like pet food, wool socks, large and impermeable winter coats for dogs, gift certificates, and much more.

We will be really happy to meet you and to work with you on this project near to our heart. Please, share this event with your friends.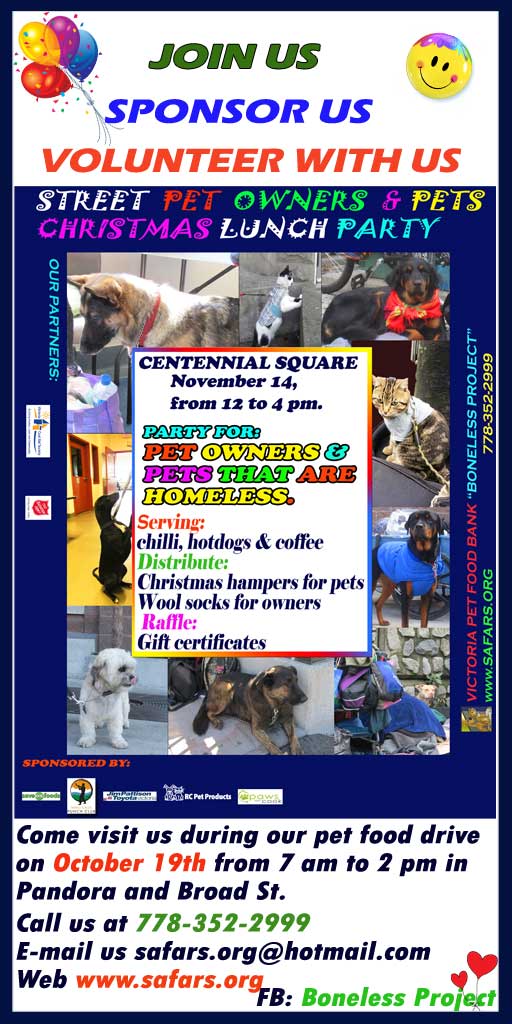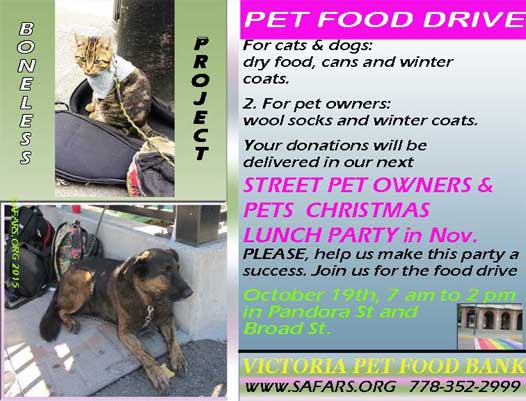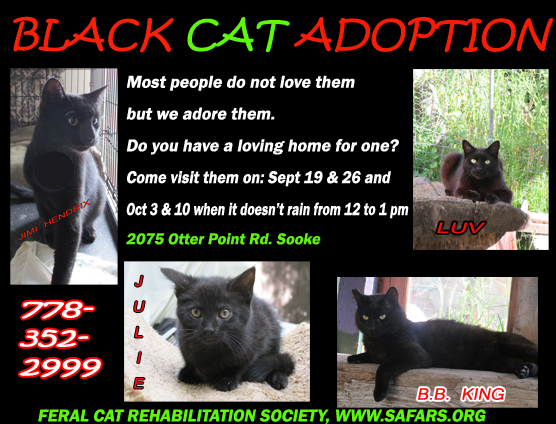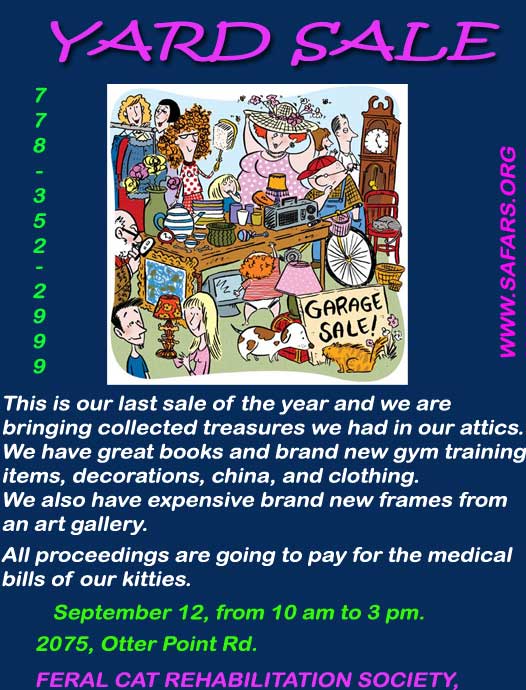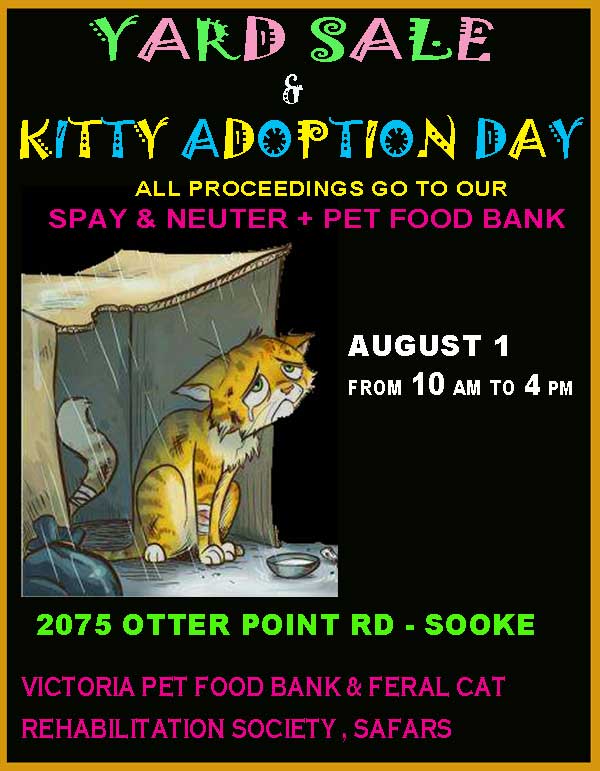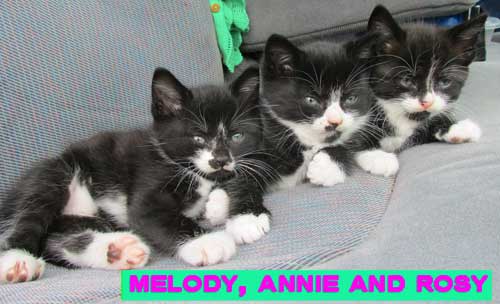 If you are planning in adopting a kitten or a cat, please, call us two days before August 1st, 2015, the Kitty Adoption Day. 778-352-2999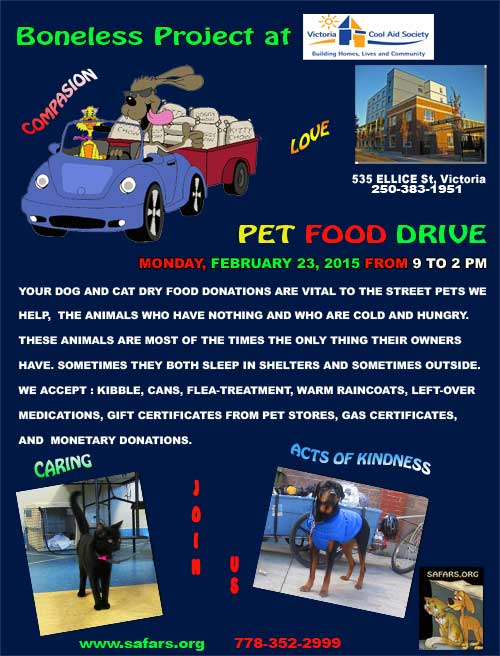 PET FOOD DRIVE FOR THE VICTORIA COOL AID SOCIETY

PET FOOD DRIVE IN SOOKE - NOVEMBER 8, 2014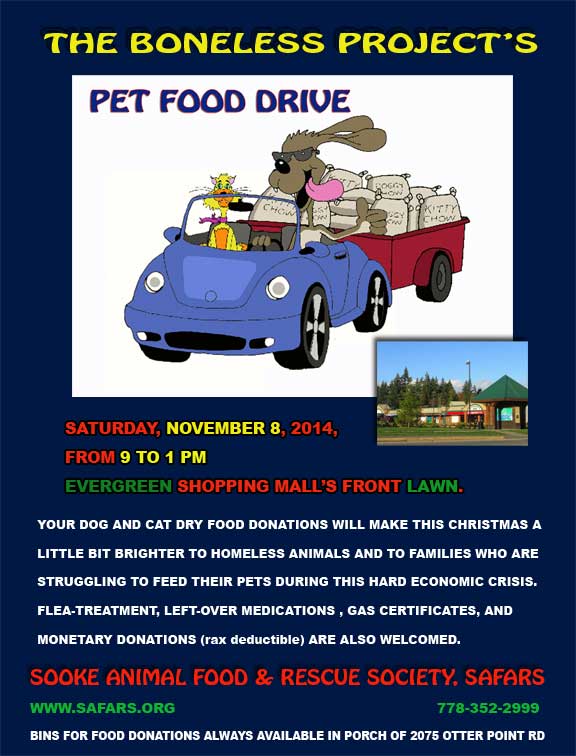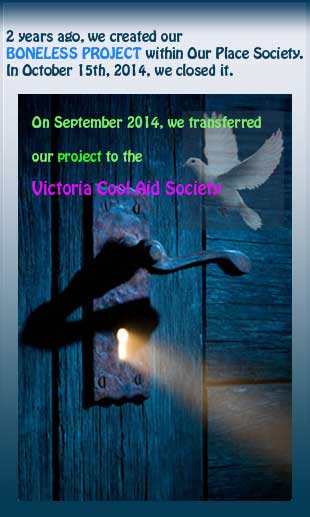 The BONELESS PROJECT'S NEW BEGINNING
VICTORIA COOL AID SOCIETY, Rock Bay Landing Emergency Shelter
CAT & DOG FOOD DONATIONS NEEDED
FLEA-TREATMENT DONATIONS AND OTHER PET MEDICINES ARE WELL APPRECIATED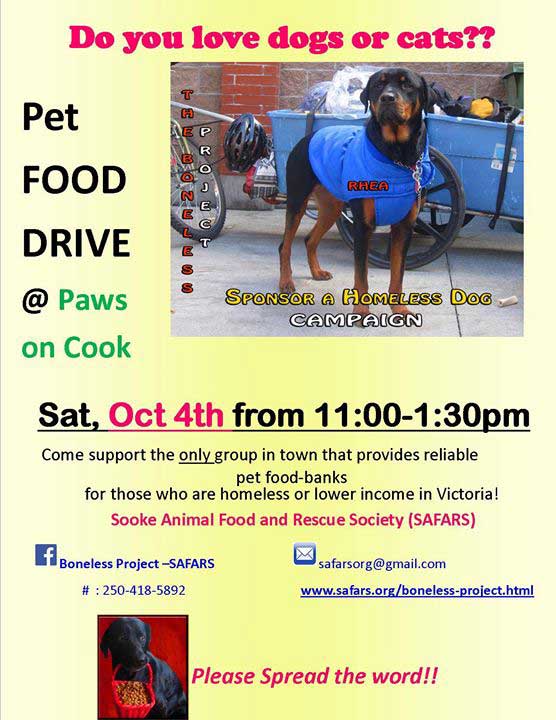 CAMPAIGNS & FUNDRAISING EVENTS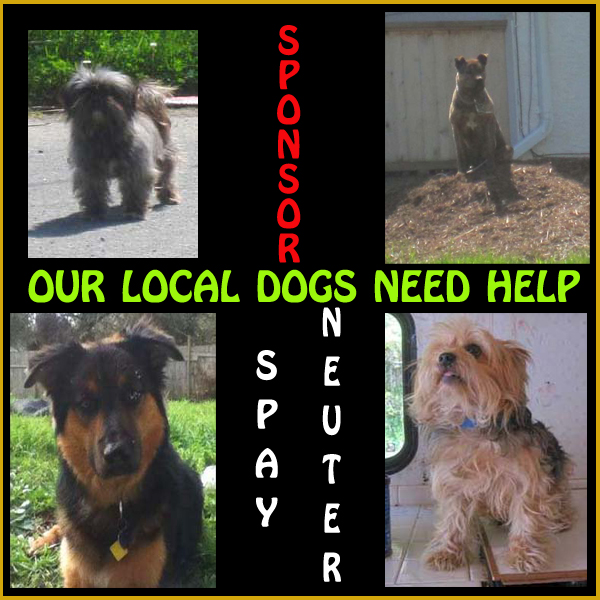 We know more than 8 dogs who are tied up all day, or who are running lose in danger of getting hit by a car because their owners are ill or poor. Please, sponsor the surgery of our local dogs in need! We will send you a tax deductible receipt and a picture of the dog you have helped. Helping pet owners keep their pets is one of our most cherished missions.
Thank you for your generosity and support!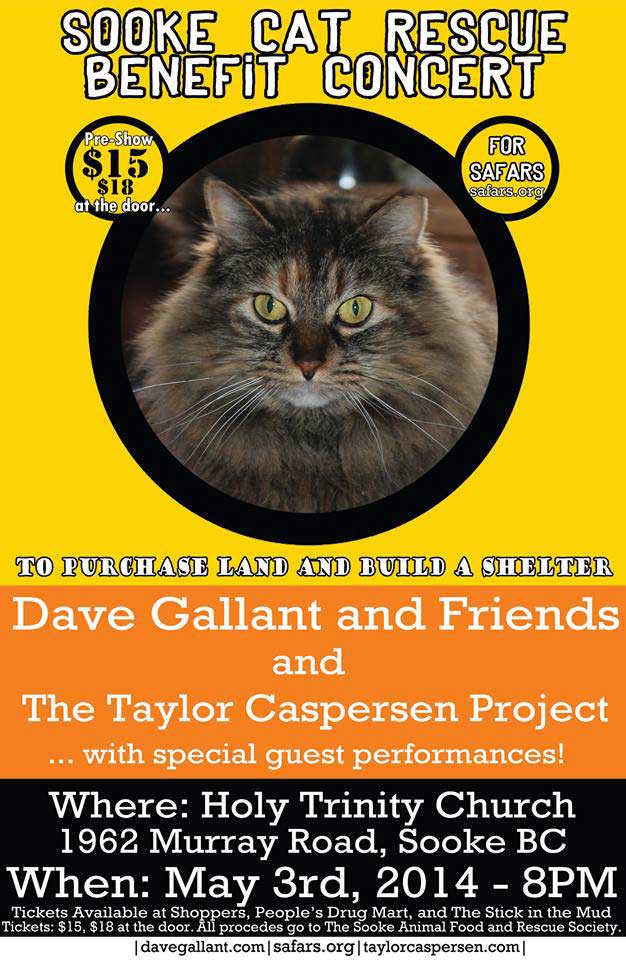 Many thanks to the Sooke News Mirror for informing the public:
OPEN LETTER TO SOOKE COUNCIL:
http://www.sookenewsmirror.com/opinion/letters/236238111.html

Defenceless animals need your voice, JOIN US, please!
SOOKE ANIMAL RIGHTS PROTEST'S FACEBOOK PAGE:
https://www.facebook.com/sookeanimalrightsprotest
An animal shelter in Sooke will prevent abuses
INVESTIGATION LEADS TO ANIMAL CRUELTY CHARGES:
http://www.sookenewsmirror.com/news/236779231.html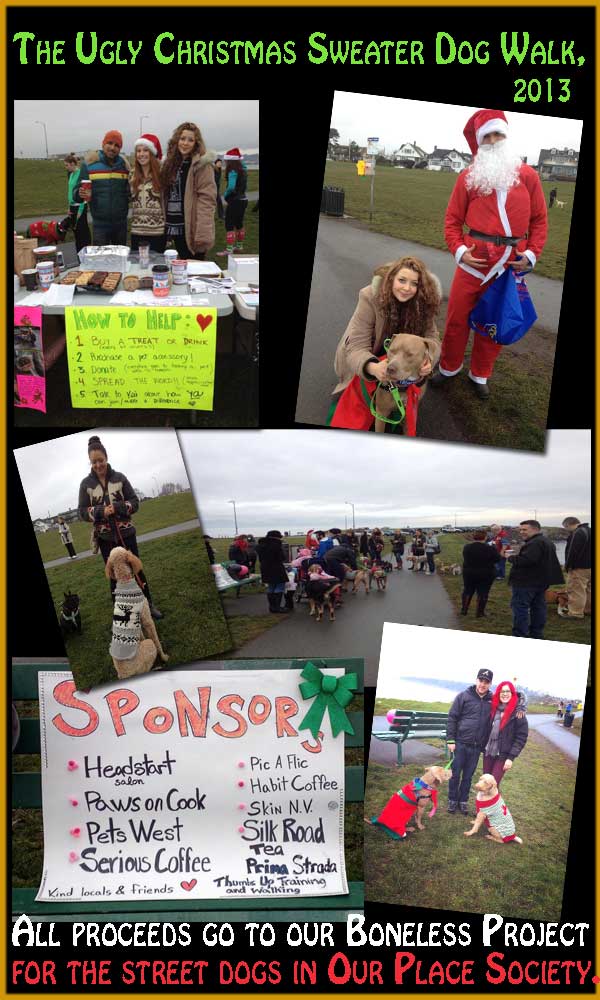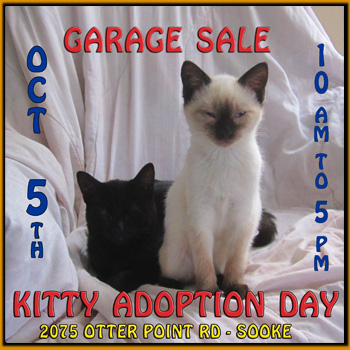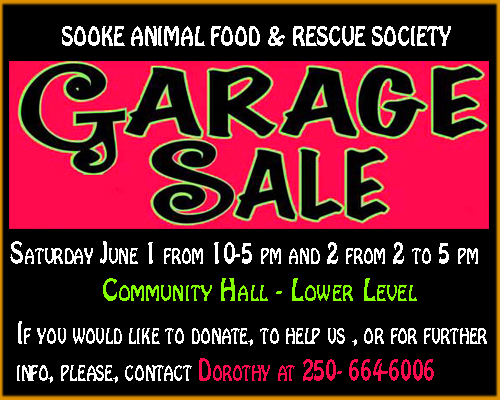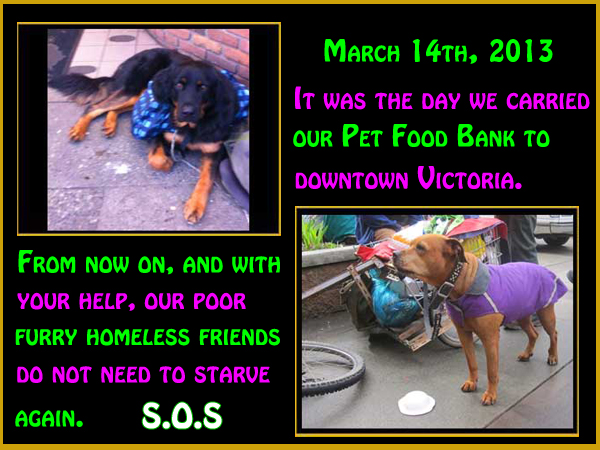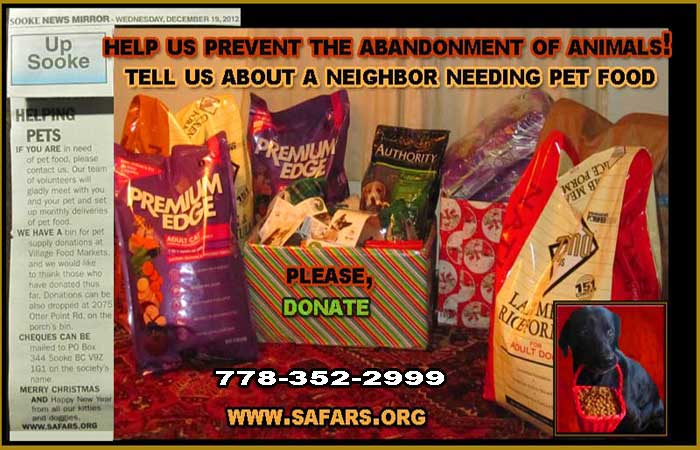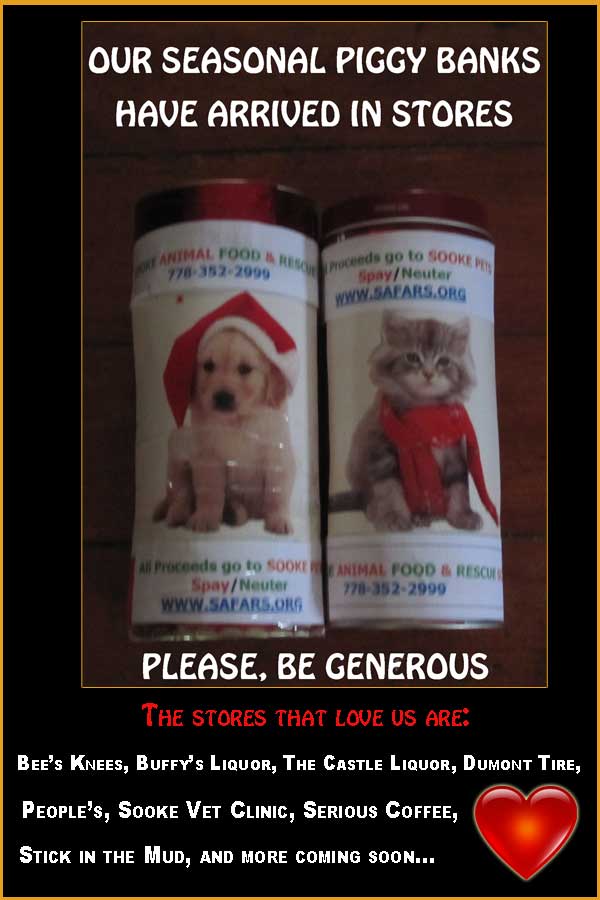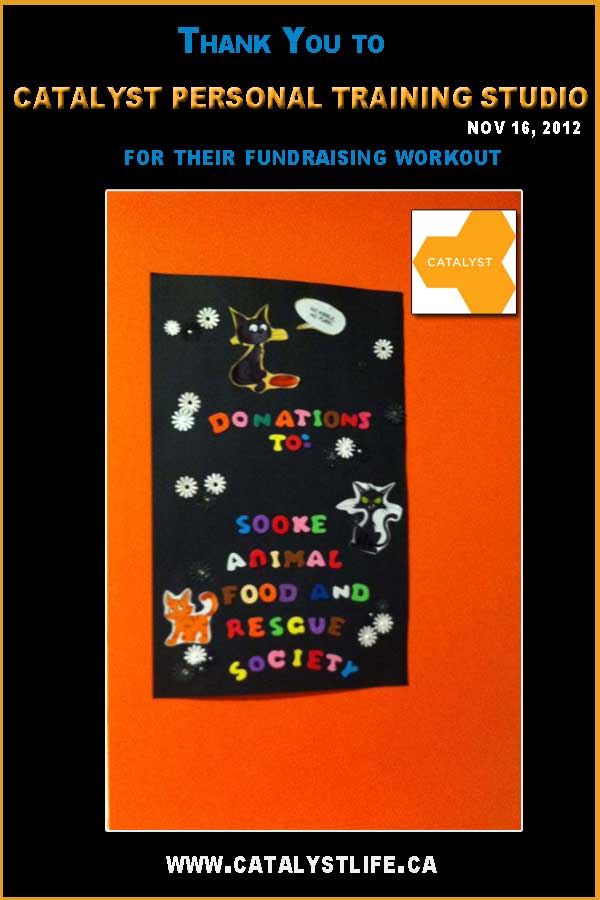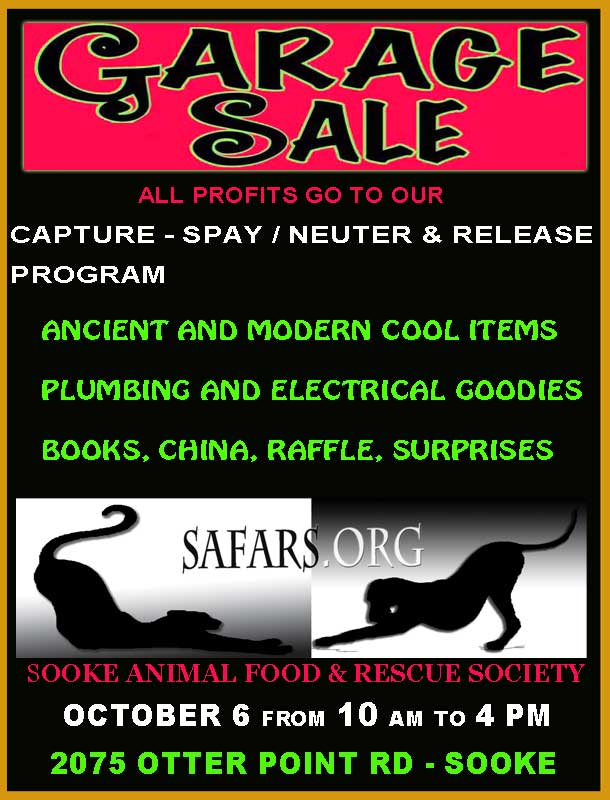 After 6 months of gathering, cleaning, sorting out, organizing, and pricing items our garage sale day could not have been better than what it was. All our friends came to help out and to buy our treasures. It was a gorgeous day of indian summer surrounded by all those animal lovers we love.
THANK YOU VERY MUCH TO ALL OF YOU FOR THIS UNFORGETTABLE DAY!!!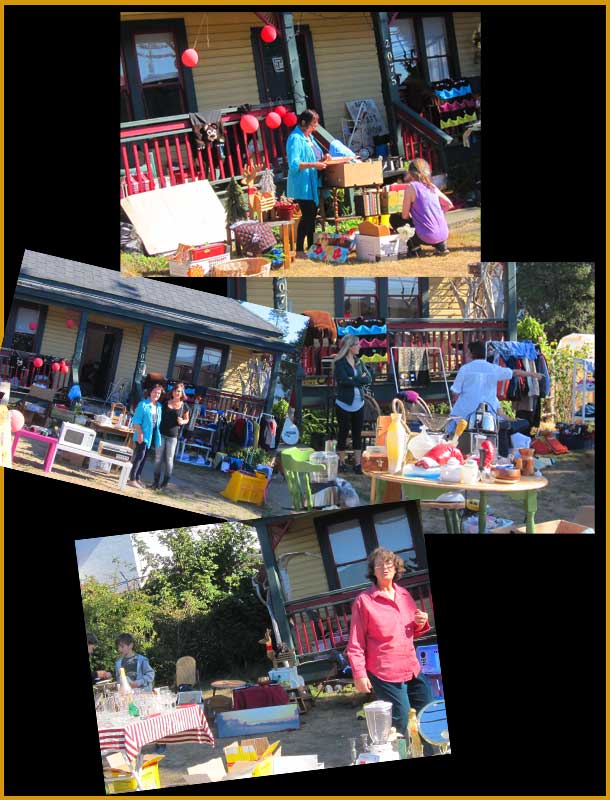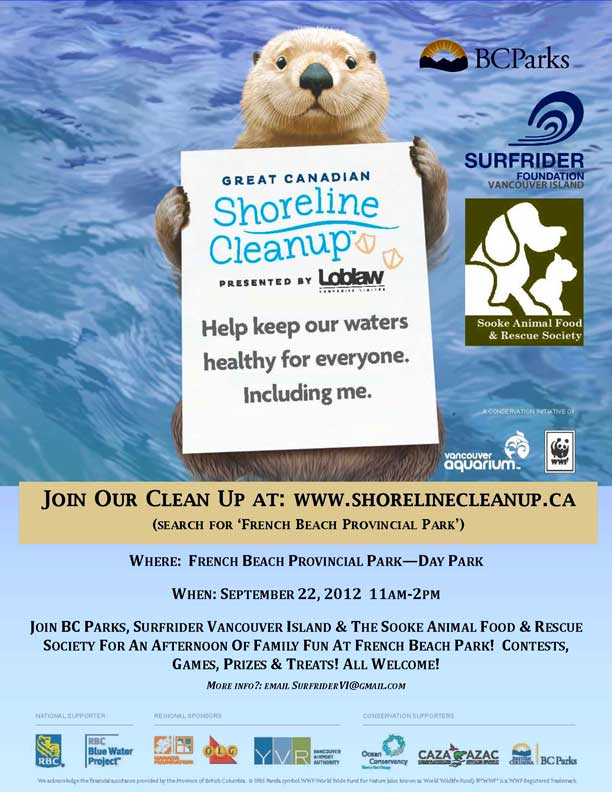 It was a beautiful day, we had fun, we took our children and dogs, we worked
very well with the other groups, and we picked up a lot of garbage.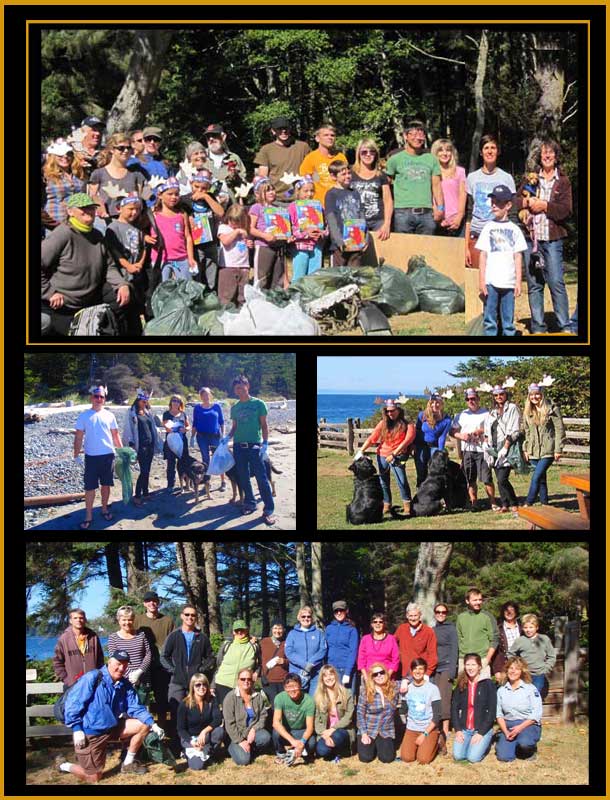 THUMBS UP TO THEIR PARENTS